.
.
There is NO difference between a Mini Retriever and a Mini Golden Retriever. They are the same thing. People just use both names.
!!! Do send us your introduction as asked for on our purchasing process page if you want to receive any additional information from us. THANK YOU !!!
.
1. Male - $1,800 Ready to leave us now. Gorgeous, but a bit oversized, thus his price. See him in this video: https://youtu.be/AR_zPcn0b4E new video coming shortly.
2. Ready for new homes now: Larger female is $3,500 and smaller female is $3,900. https://youtu.be/4YBNzmOQZgI
3. Ready for new homes now: 1 smallest male is $4,000 Larger lighter male is $3,300 Larger darker is on hold. See them in this video https://youtu.be/4Keca2FbpeA
.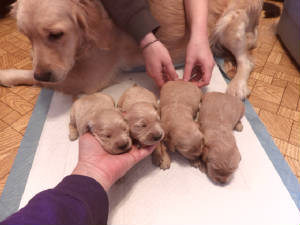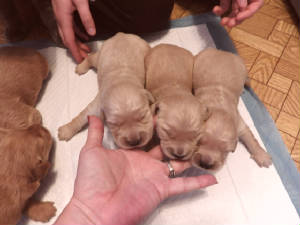 .
Find us on Facebook at "Regal Kennel"
.
MN State License #411422